"Game-changing" £300m redevelopment plans announced for Quarry Hill in Leeds
The Quarry Hill area of Leeds is set to undergo a "game-changing" transformation with a five year redevelopment programme worth in the region of £300m.
Tonight Wetherby-based firm Caddick Developments revealed plans to create an entirely new neighbourhood which will be called SOYO (SOuth of YOrk Road) with apartments, bars, restaurants, a hotel and public realm spaces.
It is the first major scheme on that particular site since the Quarry Hill flats were demolished in the 1970s.
Work will be delivered over six planned phases and, speaking exclusively to the Yorkshire Evening Post, Myles Hartley, managing director at Caddick Developments, said they hoped to be on site with the first section by spring next year.
That will see two apartment blocks providing 515 hotel style apartments for rent that have been inspired by New York and San Francisco living. At the same time work will be on-going to build a boutique spa hotel from a brand that will be new to Leeds, and create public realm spaces, including a link from John Lewis and Victoria Gate.
Mr Hartley said: "It really is game-changing, the next chapter for the city and we are right at the heart of it. Quarry Hill has a rich history but we feel we want to bring that right up-to-date.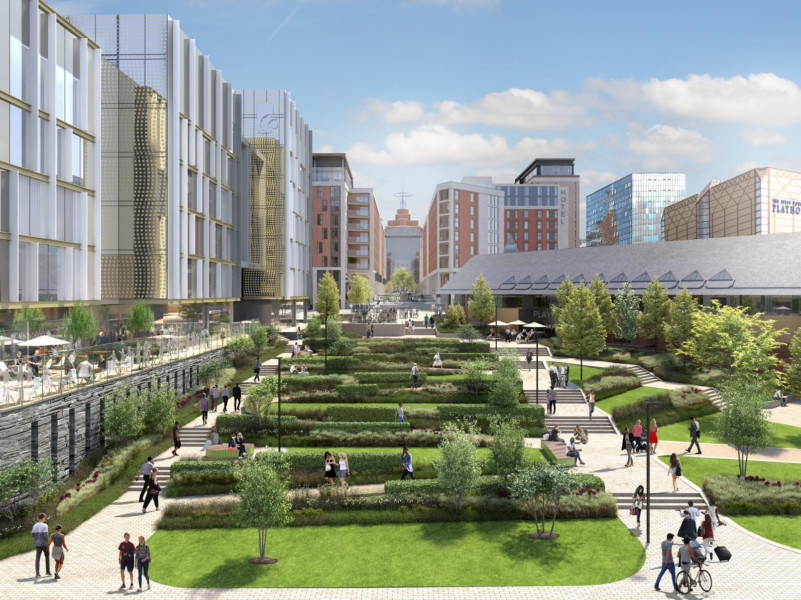 Caddick Developments has owned the site since 2014 and had been working on the project prior to that but Mr Hartley added it was now "the right time" to press ahead. Last month outline planning permission was granted and more detailed information will be submitted to Leeds City Council within the next couple of days.
It is expected to take three years to complete the apartments and the hotel. The three remaining phases include plans for more residential, office and student accommodation.
While SOYO is a development in its own right, Caddick Developments has been working with the likes of the West Yorkshire Playhouse, which is set to have a £14m facelift, and Leeds City College, which has invested £57m into its new campus in the area, to make a collective change to Quarry Hill.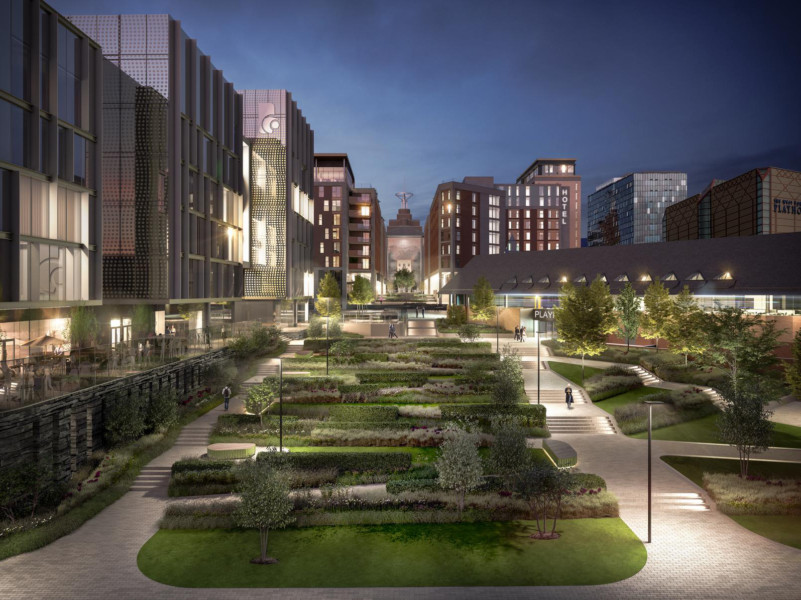 Mr Hartley added: "It is a unique part of the city and nowhere has got that range of cultural offering. We did not want a scheme that was just ours in isolation, we wanted to reflect and involve those and work together to get more people down there, celebrate and shout loud and collective."